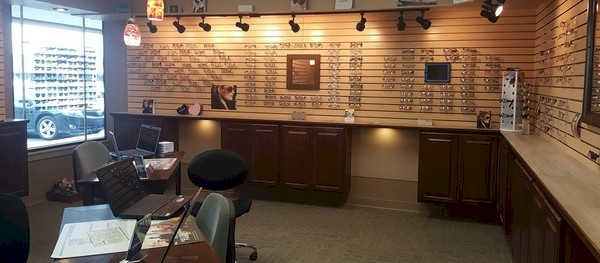 Optometrist in Olathe, KS
We are pleased to welcome you to our practice. Our commitment is not just in meeting your expectations, but in exceeding them! Because we know how much eye health and appearance can mean to the quality of your life, we are committed to excellence in servicing your complete eye care needs.
Our office offers patients total eye care services from general eye exams, diagnosis and treatment of eye disease to post operative surgical care. Patients receive a comprehensive eye examination, which includes testing for glaucoma, cataracts, retinal, corneal, and refractive disorders.
Our office has a wide selection of designer and value frames to choose from. We specialize in contact lenses. Even patients who have had trouble getting contact lenses to fit before are delighted when they see all the options our doctors present.
Languages
Services
Comprehensive Eye Exams
General Eye Care
Contact Lens Exams
Specialty Contact Lenses
LASIK
Pediatrics
Glaucoma Treatment
Ocular Emergencies
Synergeyes Contact Lenses
Dry Eye Treatment
Insurance Carriers
Eyeglass Frames