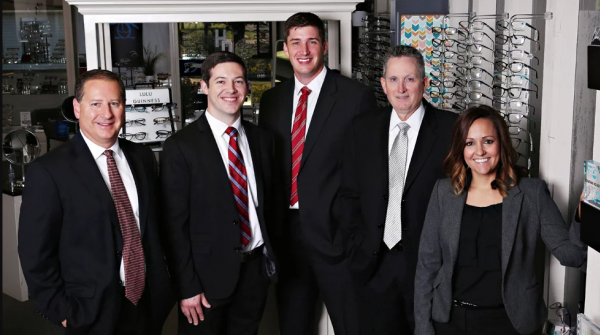 Optometrist in Kansas City, KS
Welcome to Wyandotte Family EyeCare Center, where you'll find expert treatment from doctors who believe in thorough eye health. At Wyandotte Family EyeCare Center, located in Kansas City, Kansas, you'll receive high quality treatment including the most recent advancements in eye care technology and treatments, a well-rounded eye health exam, and a easy understanding of your results. Our optometrists are here to help the KCK area see!
Come to our office for the best selection of eyeglasses, designer eyewear, contact lenses, and other vision products. You'll find high-quality products catering to your needs and wants. Look no further for for your Kansas City, Kansas optometrist.
Services
Comprehensive Eye Exams
General Eye Care
Contact Lens Exams
Specialty Contact Lenses
LASIK
Pediatrics
Glaucoma Treatment
Ocular Emergencies
Vision Therapy
Synergeyes Contact Lenses
Dry Eye Treatment
Insurance Carriers
Eyeglass Frames